About Us
This is an exciting time for patients with eczema (atopic dermatitis). There are many new treatments being studied to help patients with more severe disease, where topical treatments are not enough. Along with excitement, this change brings uncertainty. Which treatments work best? Which are safest? We are an international group of clinicians, scientists and patients committed to answering those questions with the most up-to-date information in a way that is easily usable for patients and clinicians.

Network Meta-analysis
What We Do
We are conducting a living systematic review and network meta-analysis to compare how effective and safe different systemic treatments (pills and injections) are for eczema. We published our initial findings and are now keeping that review "alive" by updating it regularly when new clinical trials are published. Our research is done independently from pharmaceutical companies. To make our results more useful for patients and clinicians, we have developed this website.
Our Network Meta-analysis Team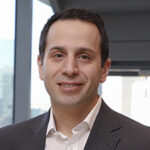 Dr. Aaron Drucker
Dr. Aaron Drucker is a dermatologist at Women's College Hospital in Toronto, Ontario, Canada and an Assistant Professor at the University of Toronto. He specializes in caring for adult patients with severe eczema. His research focuses on understanding skin diseases at the population level and helping patients and clinicians make informed treatment decisions.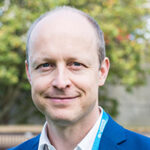 Professor Carsten Flohr
Professor Carsten Flohr holds the Chair in Dermatology and Population Health Science at St John's Institute of Dermatology, King's College London, one of the leading clinical and research centres for skin diseases. Professor Flohr has a particular interest in new methods of disease prevention (early life risk factors) and treatments for eczema.
He is Chief Investigator of the UK-Irish TREatment of severe eczema in children Trial (TREAT), which compares ciclosporine with methotrexate in children with recalcitrant eczema. He is also Chief Investigator of the Softemed water for eczema prevention trial (SOFTER) and the UK-Irish Atopic Eczema Systemic Therapy Register (A-STAR).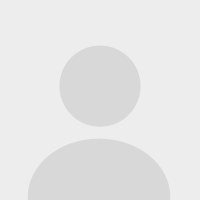 Dr. Alexandra G. Ellis
Dr. Alexandra Ellis is a research methodologist affiliated with Brown University, and she recently joined Stratevi, a boutique healthcare consulting firm. Her research seeks to characterize and address important problems in health by leveraging the totality of current knowledge about these problems and identifying solutions for them. She focuses on methods in health technology assessment primarily related to advanced meta-analyses and economic modeling.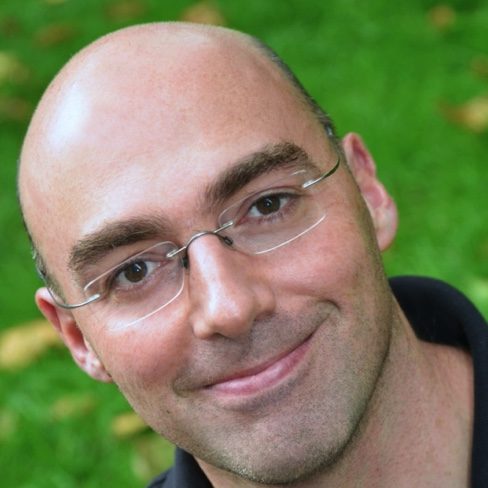 David Prieto-Merino
David Prieto-Merino is Associate Professor at the London School of Hygiene and Tropical Medicine and at the Catholic University of Murcia, in Spain. He also works part-time as a consultant in biostatistics. David studied econometrics and mathematics, and holds a Masters in Information Systems and a PhD in Epidemiology. He has been analysing biomedical data for more than 20 years. His research areas include methodology to analyse clinical trials, risk prediction models, pharmacoepidemiology and Bayesian methods. More recently he is specialising in the statistical analysis of complex databases from real world data, such as electronic medical records or disease-specific registries.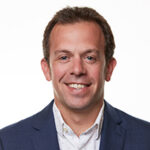 Dr. Bram Rochwerg
Dr. Bram Rochwerg is a critical care physician, methodologist and Assistant Professor at McMaster University in Hamilton, Ontario, Canada. His research focuses on improving the treatment of patients with critical illness, especially sepsis. He has developed expertise in clinical epidemiology including clinical practice guidelines, GRADE, and network meta-analyses.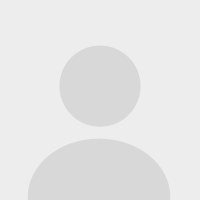 Dr. Michal Bohdanowicz
Dr. Michal Bohdanowicz is a senior dermatology resident in the division of dermatology at the University of Toronto. He is interested in improving the quality of care received by people with skin diseases.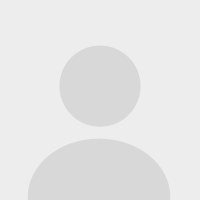 Dr. Soudeh Mashayekhi
Dr. Soudeh Mashayekhi is a UK National Institute for Health Research (NIHR) Academic Clinical Fellow and based in Professor Flohr's department at St. John's Institute of Dermatology, King's College London. She has a research interest in eczema, in particular established and novel treatment approaches.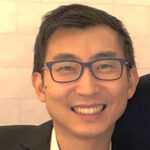 Dr. Zenas Yiu
Dr. Zenas Yiu is an NIHR Academic Clinical Lecturer in Dermatology at the University of Manchester, UK, and a Specialty Registrar in Dermatology at Salford Royal NHS Foundation Trust, UK. His research interests lie in Pharmacoepidemiology and Evidence-Based Dermatology, and he takes a particular interest in the evaluation of the safety and effectiveness of novel therapeutics for chronic inflammatory skin conditions. He currently serves as an Associate Editor for the Evidence-Based Dermatology section in the British Journal of Dermatology.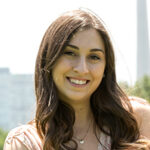 Deanna Morra
Deanna is a second year medical student at the University of Ottawa. She is currently working with Dr. Drucker on various projects examining eczema. She hopes to pursue a residency in dermatology upon graduation.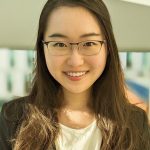 Dr. Megan Lam
Dr. Megan Lam is a dermatology resident in the division of dermatology at the University of Toronto. She is interested in contributing towards better evidence-informed care for diverse patient populations.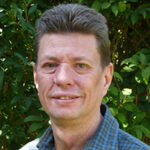 Tim Burton
Tim Burton is an eczema patient from Nottingham in the UK who has had severe atopic eczema for many years. He has been involved in eczema research for more than 10 years. He is working to improve outcomes for all eczema patients by being involved in research.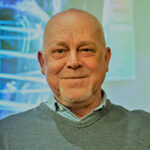 Bernd Arents
Bernd Arents is a patient with severe eczema since birth. He is also a patient advocate on behalf of the Dutch Association for People with Atopic Dermatitis. Over the years, he has contributed to many scientific publications and treatment guidelines by voicing the needs of patients with eczema, and their parents or carers.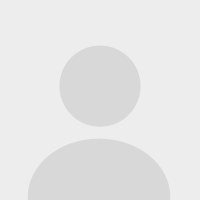 Sonya Di Giorgio
Sonya Di Giorgio is a librarian at King's College London. She has many years' experience of teaching literature searching and systematic review techniques to staff and students at the university, and has been part of two systematic review research groups. Sonya has recently been appointed to the role of Clinical Support Librarian at King's, with the remit of setting up a current awareness service and a mediated literature searching service for King's College Hospital staff.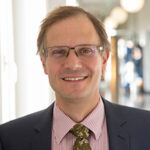 Prof. Jochen Schmitt
Dr. Jochen Schmitt is dermatologist and professor for health services research. He is head of the center of evidence-based healthcare in Dresden, Germany. He leads the German National Atopic Eczema Registry, TREATgermany. His main research interests are patient-centred healthcare, outcomes research, and the translation of research evidence to clinical decision making.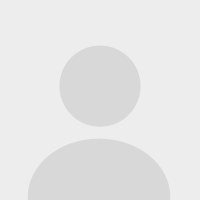 Denise Bianca Küster, MPH
Denise Küster is head of administration and research associate at the Center for Evidence-based Healthcare of the University Hospital and Faculty of Medicine Carl Gustav Carus, TU Dresden. She has a Master's degree in Public Health and has contributed to several systematic reviews in the field of dermatology and quality research.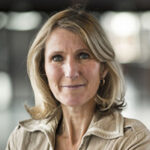 Prof. Dr. Phyllis I. Spuls
Prof. Dr. Phyllis Spuls is a dermatologist at the Amsterdam University Medical Centers, Academic medical Center of the University of Amsterdam in the Netherlands. She specializes in caring for adult patients with severe eczema and psoriasis. Her research focuses on evidence-based dermatology through clinical trials, prospective cohort studies (www.treat-registry-taskforce.org), systematic reviews, guideline development, development of tools for shared decision making and core outcome set development for skin diseases to improve the care for these patients.
Our Knowledge Translation Team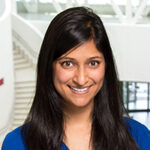 Dr. Payal Agarwal
Dr. Payal Agarwal is a practicing family physician and Innovation Fellow at Women's College Hospital. Her work focuses on building, evaluating and scaling new models to deliver care by leveraging digital health technologies and design thinking principles. Previous projects include virtual primary care visits, a diabetes self management app and screening and support for post-partum depression. She has also consulted for several health care start-ups and organizations on product design and usability.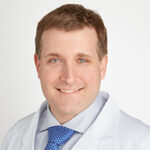 Dr. Trevor Champagne
Dr. Trevor Champagne is an Assistant Professor and Clinician in Quality and Innovation in the Division of Dermatology at the University of Toronto. He originally has a background in Computer Science and has a major academic interest in the application of technology to skin disease.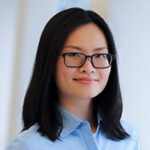 Karen Lau
Karen Lau is a Research Coordinator at Women's College Hospital in Toronto, Ontario, Canada. Karen holds a M.A. in psychology from Ryerson University. Currently, she provides ongoing support to the Knowledge Translation team and is responsible for updating the content on the website.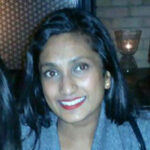 Tanya Mohan
Tanya Mohan has lived with moderate to severe eczema her entire life and volunteers for the Eczema Society of Canada. Over the last few years, Tanya has worked diligently to raise awareness about eczema and how this disease can negatively impact a person's quality of life. Tanya hopes to help other patients overcome the challenges this condition can bring to their well-being and mental health.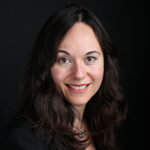 Dr. Simone Vigod
Dr. Simone Vigod is Chief, Department of Psychiatry at Women's College Hospital and Associate Professor of Psychiatry, University of Toronto. As the Shirley A. Brown Memorial Chair in Women's Mental Health Research, her research focuses on increasing access to high-quality, effective care for women with mental illness and for other under-represented populations.